Have a question?
UNMATCHED PATENTED DESIGN: Offers 6 different unique pain layers for reduced comfort. Each layer performs a specific function, effectively combining 6 insoles into 1.
Owned and developed by Sursell to absorb the negative effects of walking or running on the body.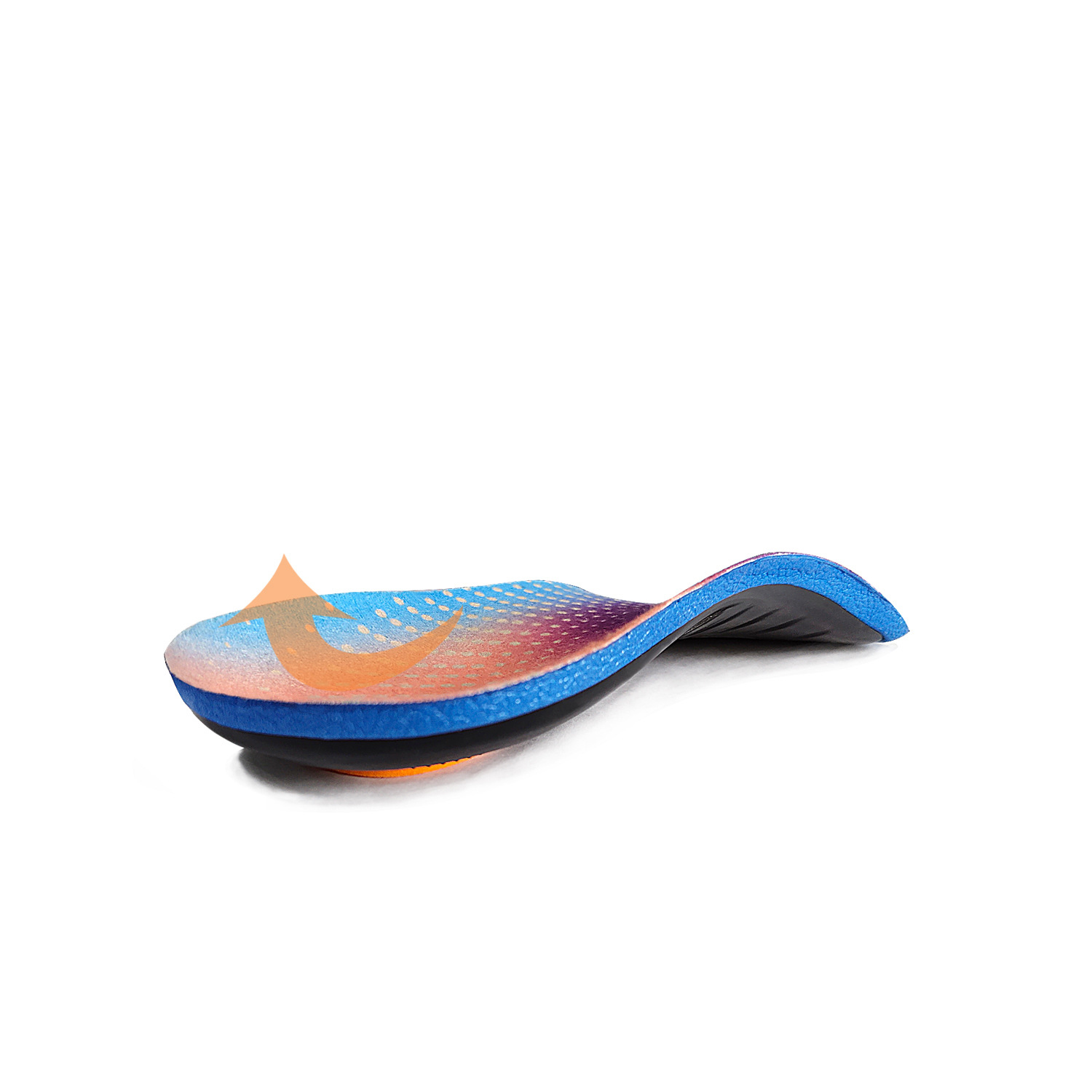 PAIN RELIEF: Foot Pain Insoles, Plantar Fasciitis, Heel Pain, Ankle Pain, Knee Pain, Arch Support for Flat Feet, Shin Splints, Hip Pain, Lower Back Pain Relief, Sciatica, Heel Tingling, Posture better.
BETTER POSTURE: Use Sursell insoles to align your ankles, knees, hips, and lower back to relieve joint pain and lower back pain.
SATISFACTION GUARANTEE: Sursell is the only insole in the world that offers a 1-year satisfaction guarantee!
ANTIBACTERIAL: Sursell insoles are copper-infused to eliminate odor, bacteria, and even help athlete's feet!
SWISS TECHNOLOGY & ENGINEERING: Features Optron's unique patented 6-layer technology designed in Switzerland. Sursell insoles are made from a unique combination of aramid fiber (commonly known as Kevlar), polyurethane, rubber and air-cushioned foam. It also uses Optron.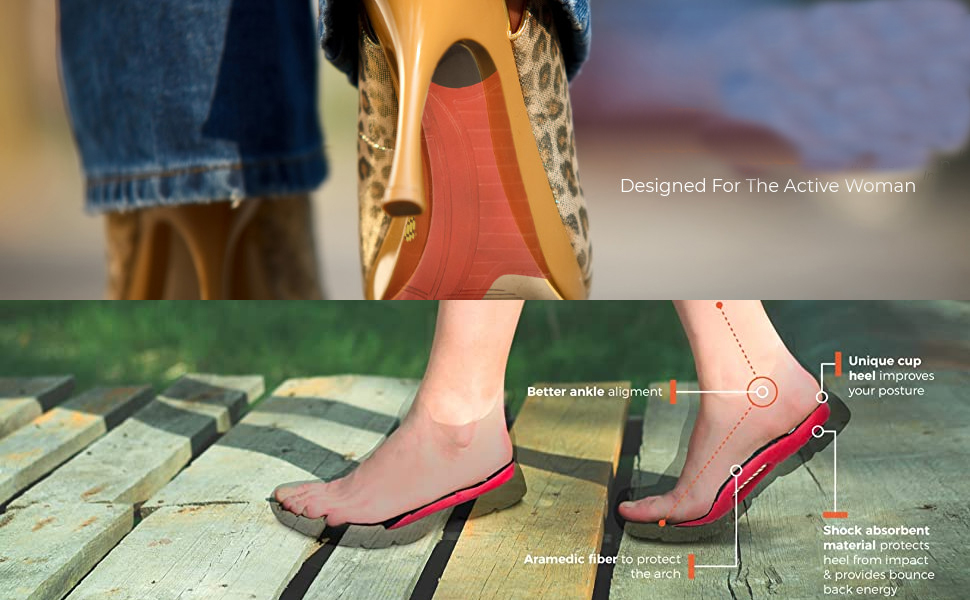 Our Size :
US 4/5 15cm x 7.5cm/ x 3.1" (Approx.)
US 6/7 16cm x 7.6cm/ x 3.1" (Approx.)
US 8/9 16.6cm x 7.8cm/ x 3.1" (Approx.)
US 10/11 17.2cm x 8cm/ x 3.1" (Approx.)
US 12/13 17.6cm x 8.3cm/ x 3.1" (Approx.)
6 Layers Of Pain Reducing Comfort
With our patented & revolutionary Optron proprietorship material, no other insole in the world provides 6 layers of comfort.
Each layer performs a specific function, effectively combining 6 insoles into 1: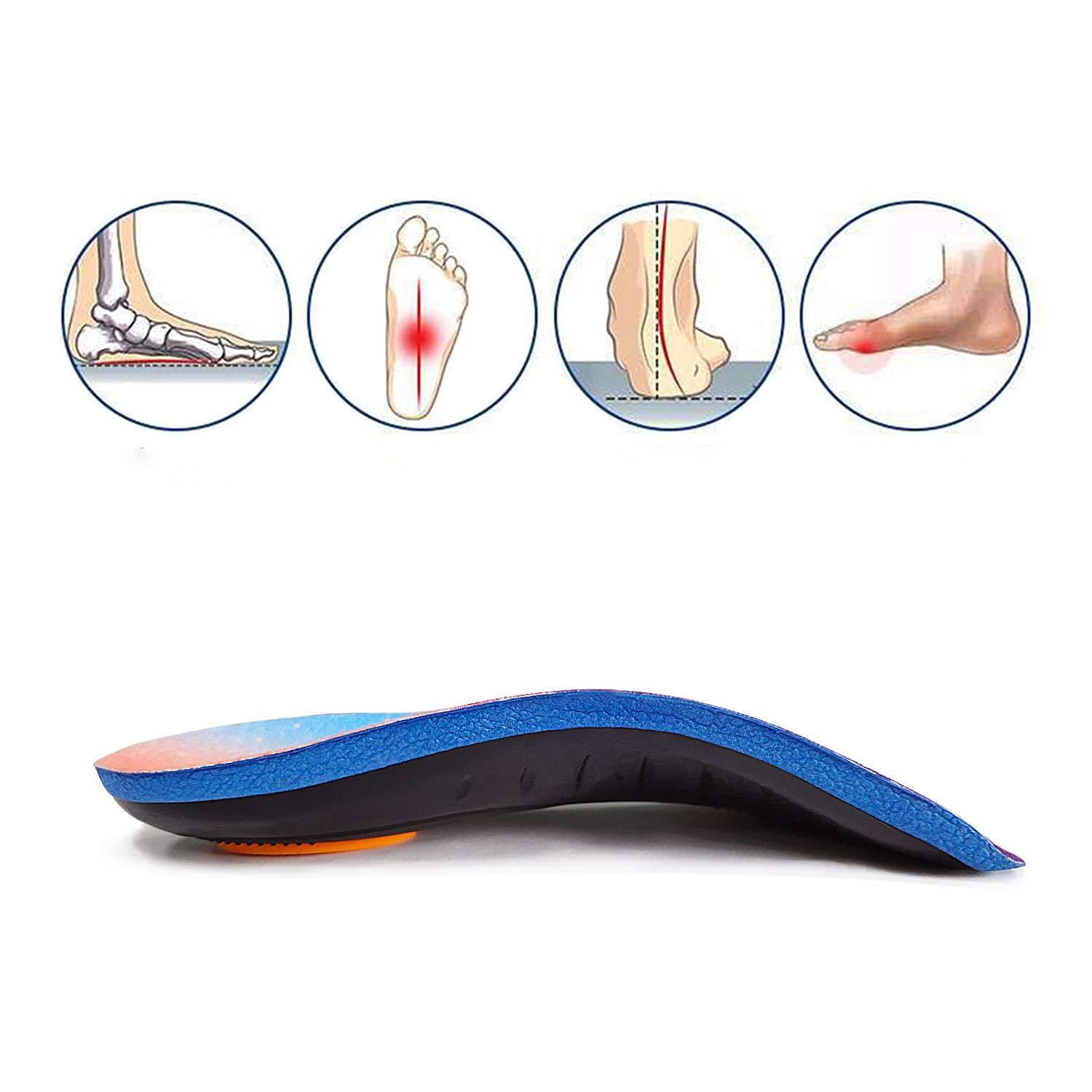 Layer 1: Improves Your Posture
Layer 2: Provides Arch Support for Better Balance
Layer 3: Eliminates Negative Impact From Walking & Running
Layer 4: Provides Cushioning & Next-Level Comfort
Layer 5 and 6: Absorbs Shock & Its Harmful Effects on the Entire Body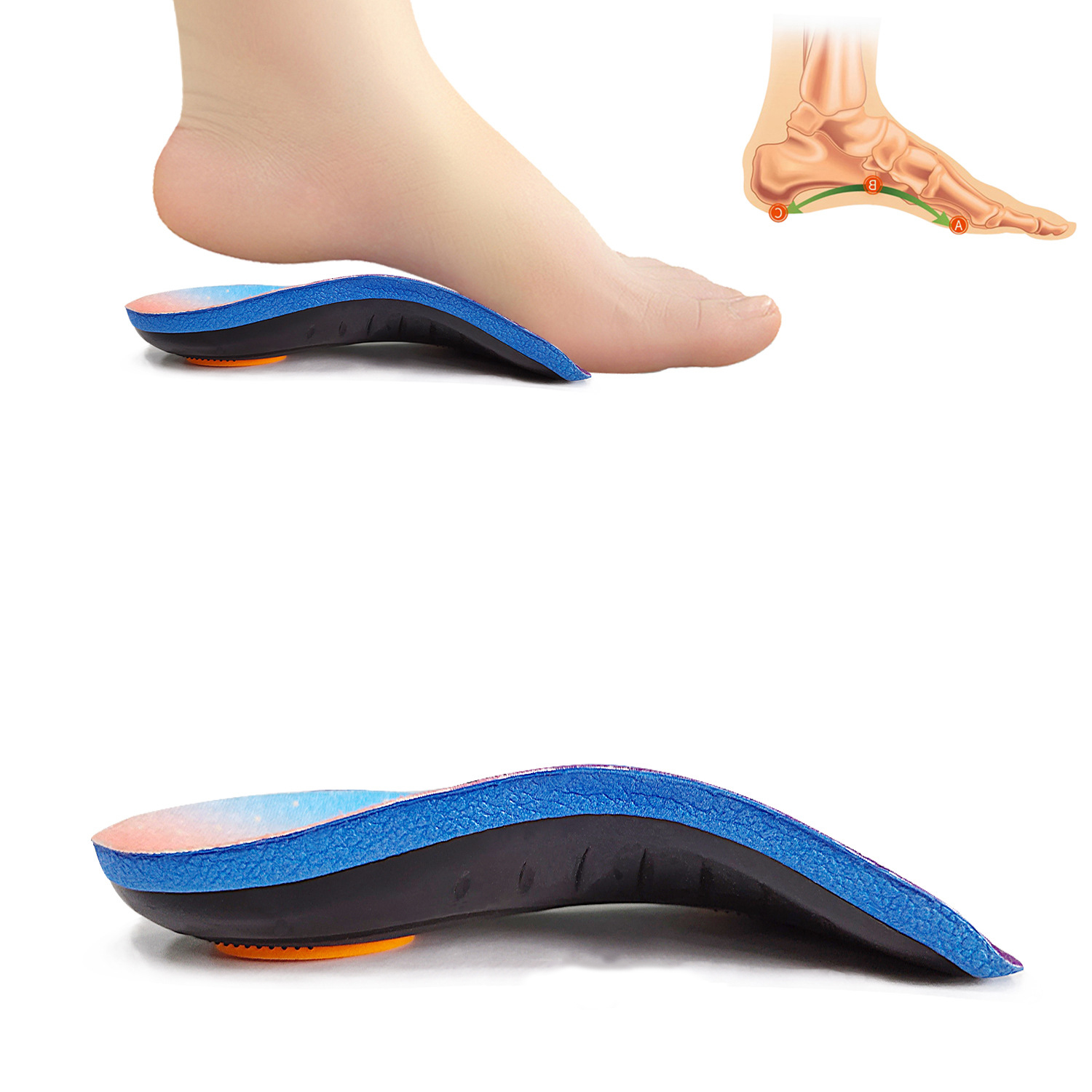 Selecting the wrong insoles can lead to serious issues.
Back Pain:
Compression Fractures, Herniated Discs in the Back, Intervertebral Disc Degeneration

Osteoarthritis in the Back, Pregnancy Back Pain, Sciatica in the Back, Scoliosis
Foot Pain:
Achilles Heels, Haglund Heels, Heel Spurs, Osteoarthritis in the Foot, Morton's Neuroma

Muscle Fatigue, Peripheral Neuropathy, Plantar Fasciitis, Sesamoiditis, Tarsal Tunnel Syndrome
Hip Pain:
Hip Bursitis, Hip Dislocations, Hip Fractures, Hip Labral Tears, Hip Sprains & Strains

Iliotibial Band Syndrome, Osteoarthritis in the Hip, Scoliosis, Sciatica Hip Pain
Leg Pain:
ACL Injury, Chronic Exertional Compartment Syndrome, Herniated Disc Leg Pain, Iliotibial Band Syndrome in Legs

Knee Bursitis, Kneecap Dislocation, Leg Fractures, Meniscus Injury, Muscle Fatigue in the Leg, Osteoarthritis in the Leg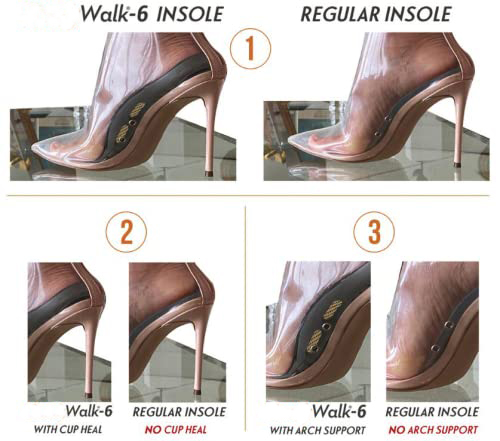 QUESTIONS & ANSWERS
Have a Question?
Be the first to ask a question about this.
Ask a Question