Have a question?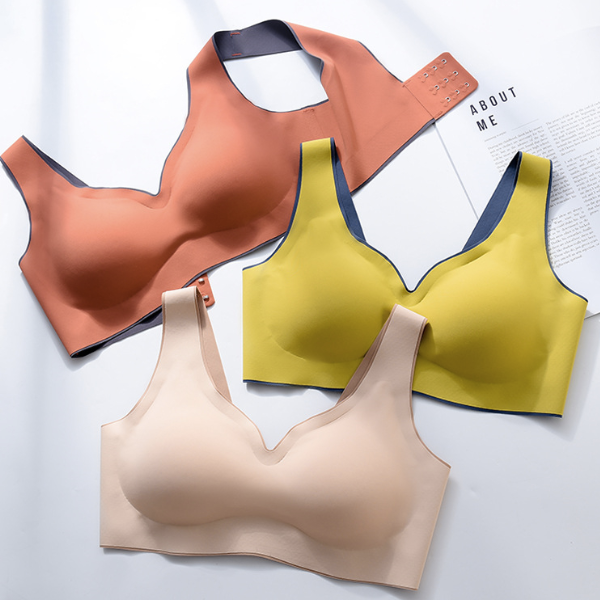 Women's relationship with bras has become a problem in recent years. Most common bras are quite tight and do not shape the breasts as we desire, making the experience of wearing a bra during the day a real burden to carry.
There are those who believe that a tight bra can prevent their breasts from falling out over the years, but the practice can bring a number of negative consequences to the body, from circulation problems, to breastfeeding problems, back pain and some types of inflammation.
Another factor that needs to be taken into account is that, many times, common bras hurt the skin. What may explain this phenomenon is that, besides being too tight, some women choose bras aesthetically, without taking into account the ergonomics of the clothing and the damage it may cause.
In the end, it is a matter of a great balance between feeling beautiful and being healthy. And one company has brought to the market an innovative solution that will put an end to this anguish.
Learn about the Comfort Slim Bra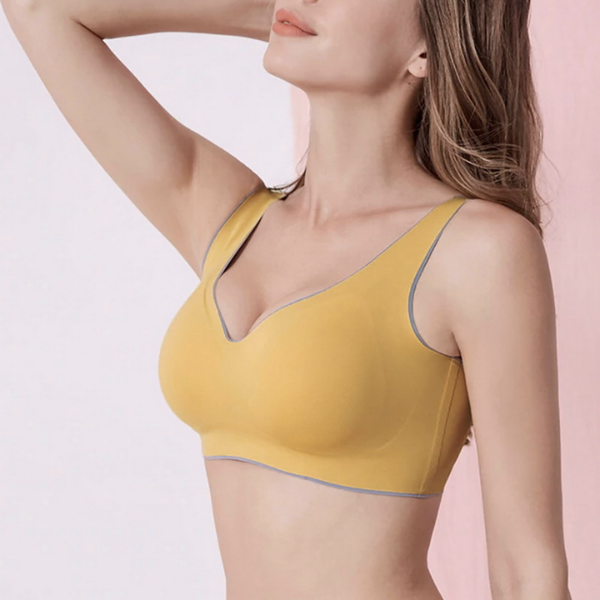 A large company located in Canada created, through technology, a product that united the useful to the pleasant in a bra: beauty, comfort and fair price. Thus, the Comfort slim bra was born, a highly modern bra, tailor-made so that your problems with old bra models are a thing of the past. The product was so successful in Canada that a company decided to bring it to the Europe. With its seamless design, the Comfort Slim Bra has an incredible technology that does not mark or hurt the skin.
To prevent you from sweating, it also has a technology called TecDry, which ensures good ventilation, leaving the breasts more comfortable and dry, without generating sweating, which ends up generating bad odour.
A balance between beauty and health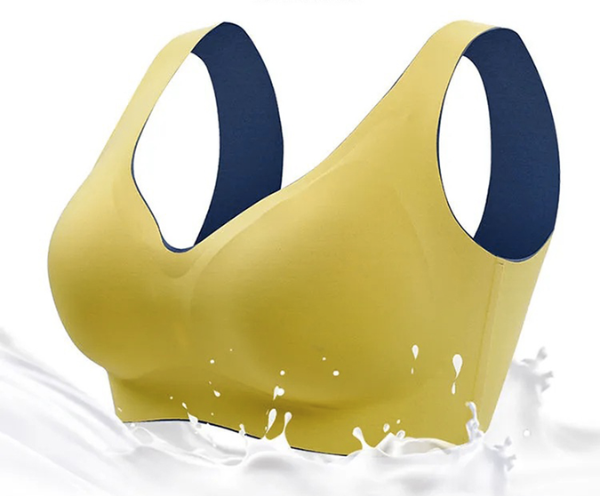 All technological attributes of the bra aim to give women more quality of life.It does not inhibit the possibility that they enjoy an aesthetically pleasing product, which is also great for female self-esteem.
In addition, seamless model, for those who like to have the feeling that they are not wearing anything on top. It also has removable padding, allowing freedom in choosing how to use it.
SPECIFICATIONS
Belly: Natural Latex
Fabric: Nylon Spandex
Washing: Must be hand washed and dried in the shade. 
Sizes: S, M, L, XL, XXL
If you are a little fat, please choose one size up
| | |
| --- | --- |
|  M | 32A 32B 32C |
| L | 34A 34B 34C |
| XL | 36A 36B 36C |
| XXL | 38A 38B 38C |
QUESTIONS & ANSWERS
Have a Question?
Be the first to ask a question about this.
Ask a Question